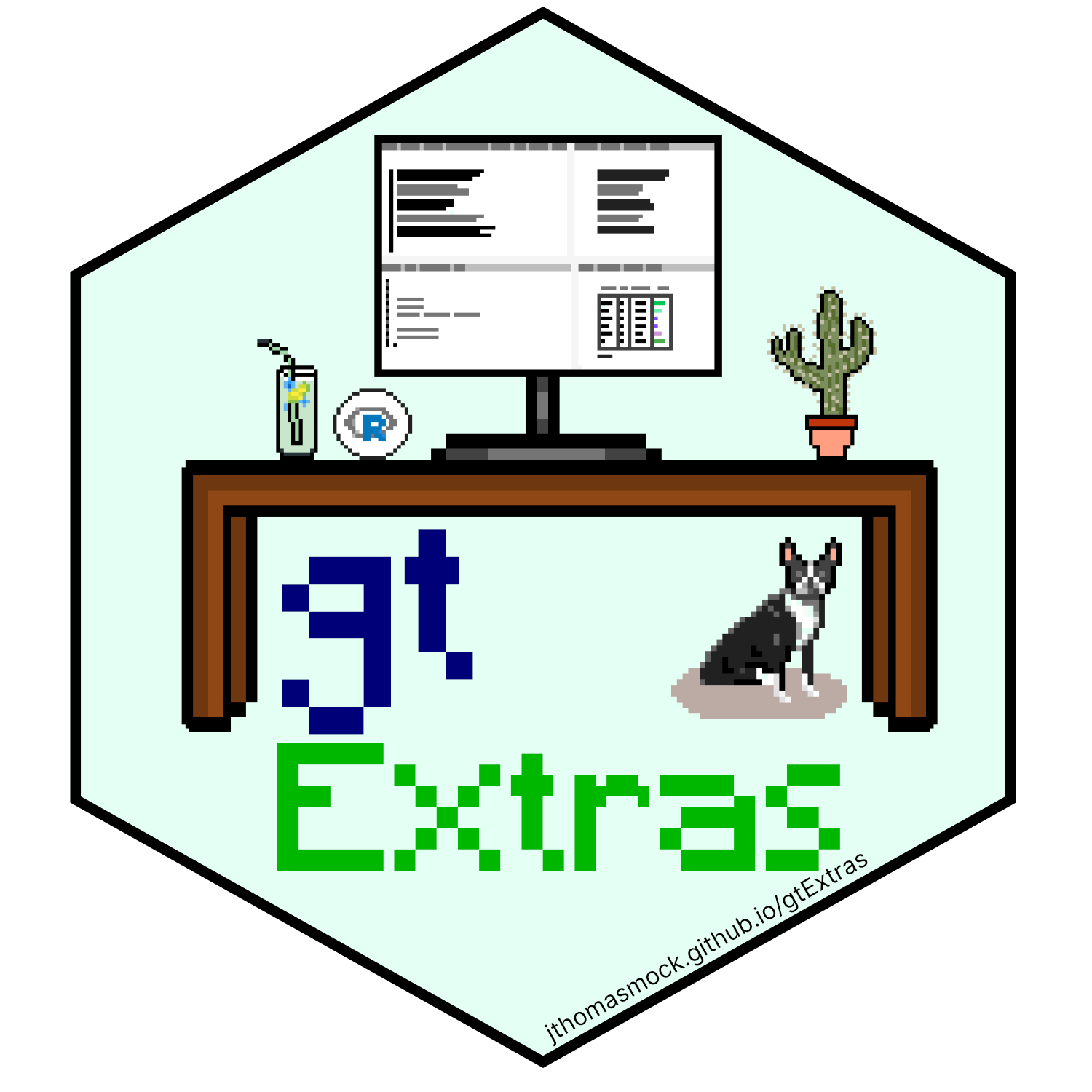 Function reference
Themes
Full blown gt themes that affect most if not all visual components of the table. Similar in spirit to ggplot2 themes like ggplot2::theme_minimal() or ggthemes like ggthemes::theme_fivethirtyeight().
Colors
Add color to the entire table or to specific locations. Includes wrappers around the scales and paletteer packages that provide easier or more succinct applications of palettes and colors inside gt.
Add a simple table with column names and matching labels
A helper to add basic tooltip inside a gt table
Add a basic hyperlink in a gt table
Utilities
Helper functions and utilities with features not yet built into gt.