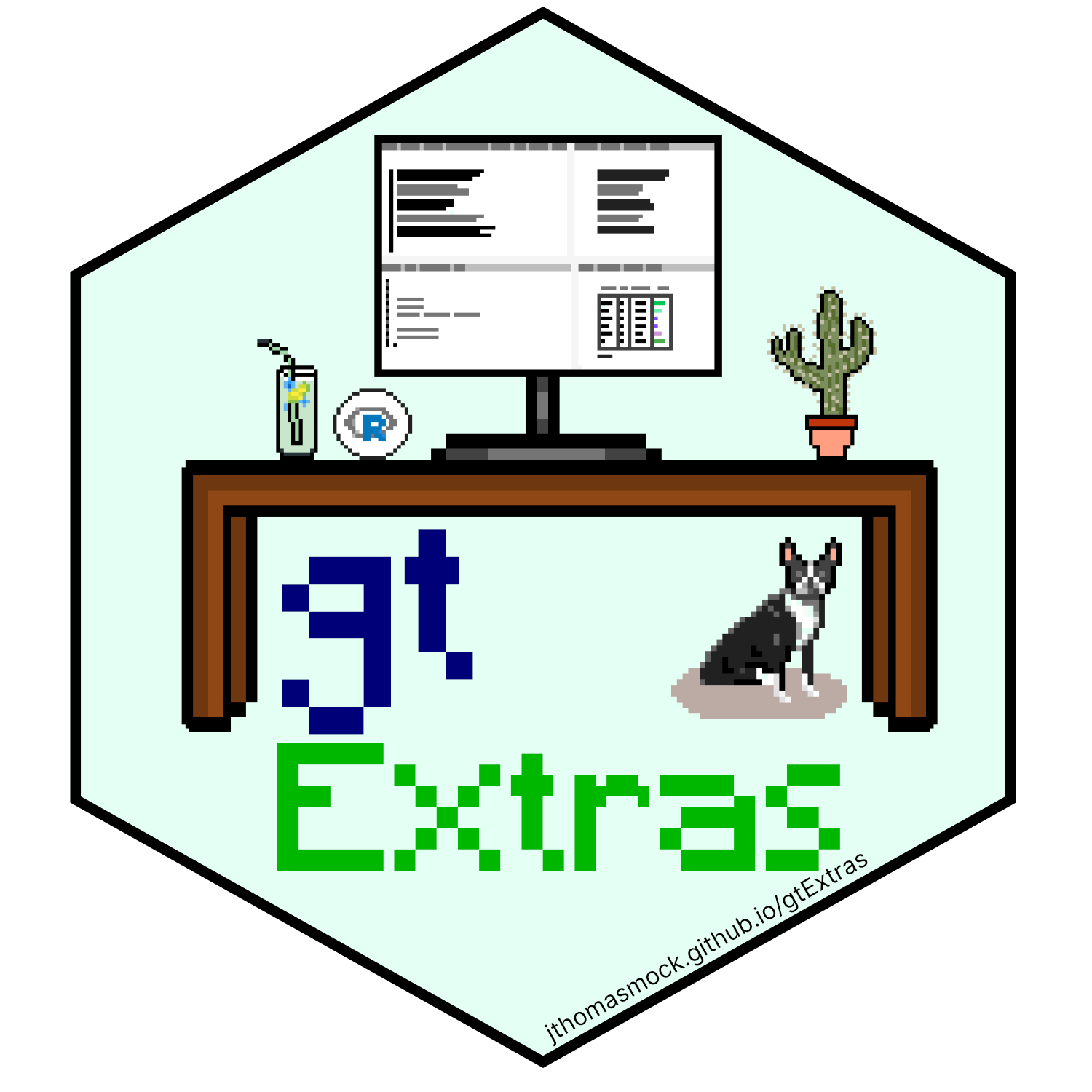 Changelog
Source:
NEWS.md
gtExtras (development version)
gtExtras 0.3.6
Remove use_paletteer arg from gt_color_rows() in favor of a hopefully more user friendly detection of ::
Convert gt_color_rows() 'type' argument to 'pal_type' to prevent an edge-case where a column named type conflicts with the paletteer "type" argument per issue #50
gtExtras 0.3
Add Daniel Sjoberg as a contributor in honor of their major assistance with preparation towards CRAN
Move past 0.2 release into a "next stop CRAN"… hopefully
Vendor additional unexported functions from gt with attribution
gtExtras 0.2.7
Bring in webshot2 as a remote dependency suggest and minor changes to clean up some R checks, thanks to a PR from the great Daniel Sjoberg.

Correct an internal bug in gt_plt_dist() which was failing for plotting integers.
gtExtras 0.2.4
Added a NEWS.md file to track changes to the package.